With one dimension further.
develop complex structures from flat plates.
cover the complete process from design model to automatic production planning to implementation.
automated galvanizing based on the model of classic wood joints.
optimizing material waste.
using visual aids when assembling complex panel structures.
revolutionizes working...
...in design
The design scope for different shapes is greatly increased by the use of BOXER.
A wide range of different connections allows great designs. Changes to the design through the connections can be checked directly on the computer.
Model development becomes fast and uncomplicated.
Cutting paths can be created automatically.
The production of the product can be simulated and the producibility can be checked.
The original materials are already tested in the model.
...in construction
Boxer splits the surfaces of 3D models automatically into plate-shaped panels. This simplifies and accelerates production management considerably.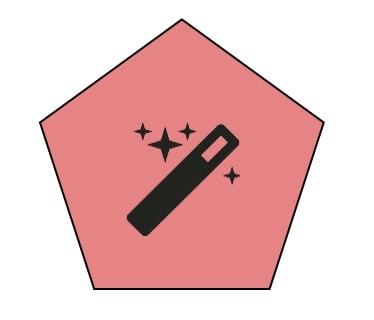 Boxer takes over the processing management.
Processing is automated, faster and error-free, since errors in reasoning and calculation are excluded.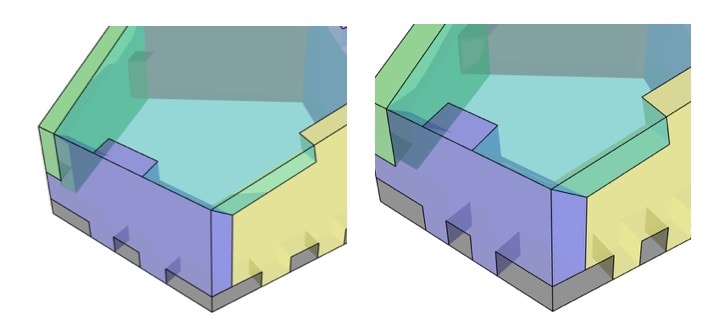 Boxer realizes effects of design changes automatically.
Changes to 3D models can therefore be implemented very quickly.
The thickness and shape of individual parts can also be changed so quickly.
...in production
Common methods for connecting the elements are superfluous. Work steps such as welding, gluing and screwing can therefore be omitted.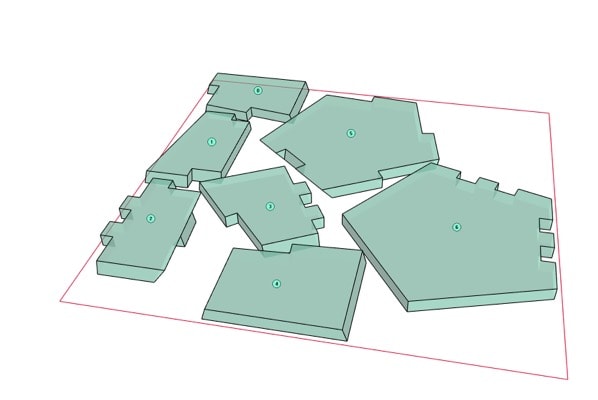 Integrated nesting of orthogonal and non-orthogonal parts optimizes component layout for production.
Boxer calculates optimal patterns.

material consumption becomes lower and more efficient.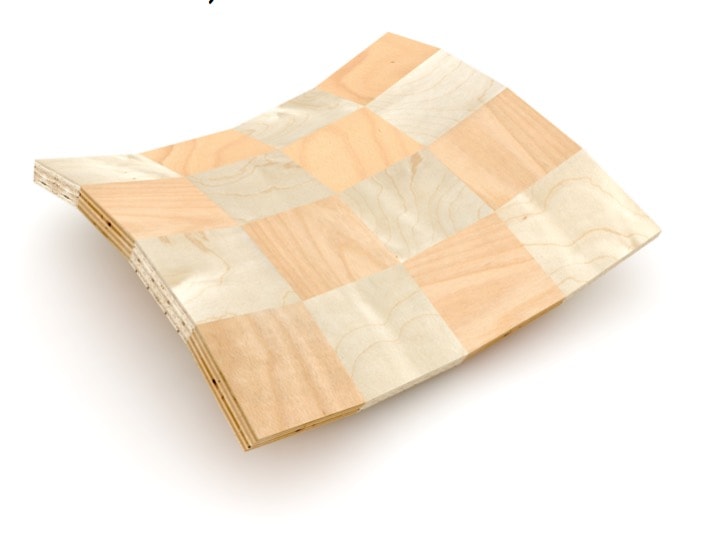 Boxer allows assembly of different materials (e.g. wood, glass and stone).





Boxer 3D
design settings: thickness, dominance, teeth

connection types: joint, mitre joint

types of tines: finger tines, dovetail tines

<Patented tine type: Crossed dovetail tines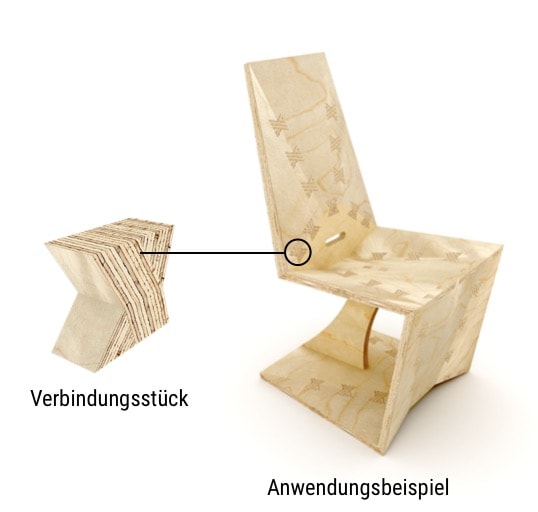 Boxer Pro
Design settings: thickness, dominance, teeth

Connection types: joint, mitre joint

Types of tines: finger tines, dovetail tines

Patented tine type: Crossed dovetail tines